Home
Next Show
Venue
Reviews
Podcasts
Archives
Links

Starting in the fall of 2014,
we will be performing at the
Alberta Rose Theatre
A lovely old theater that opened in 1927!
The Alberta Rose Theatrer is located at


3000 NE Alberta St

.
Portland, OR 97211

(503) 719-6055

We offer a full assortment of regional beers, wine, champagne, and select non-alcoholic beverages. We feature Pacific Pie Company's handmade, Australian style pies and an assortment of sweets and snacks to enjoy during the show.

Come early, have a bite and a drink and then sit back and enjoy the music,
the door prizes and the madness!!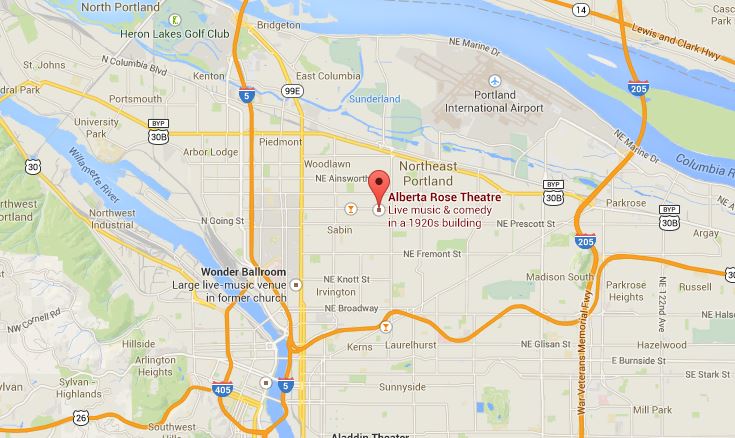 For step-by-step driving directions:
Click on map, then click on Directions to and enter your starting location.